Welcome to GayTies.com where membership is free.
Videos! Videos! Videos! Welcome to the most unique Gay Networking website! It' free to join. Connect with gay men all around the world including your own city. Search 100,000 profiles. Go into live chat! Read gay oriented articles, stories and gay daily news. Seek out some one to date, or just to be your friend. 30,000 sexy male photos and videos. Read & post personal ads. The gay world is wonderful!

No credit card required to join. So click here to join for free
GayTies News for January 16, 2017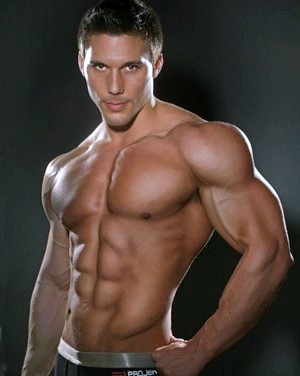 Scroll way down, read the article on "How to Upload All Photos." You'll find out how easy it is to do.
Article of the Week
California Bans Travel to 4 States With Anti-LGBT Laws

California has banned state-funded and state-sponsored travel to North Carolina, Mississippi, Tennessee, and Kansas. The ban is the result of Assembly Bill 1887, in which the state's legislature determined that "California must take action to avoid supporting or financing discrimination against lesbian, gay, bisexual, and transgender people." To that end, AB 1887 prohibits a state agency, department, board, or commission from requiring any state employees, officers, or members to travel to a state that, after June 29, 2015, has enacted a law that …

1. has the effect of voiding or repealing existing state or local protections against discrimination on the basis of sexual orientation, gender identity, or gender expression;

2. authorizes or requires discrimination against same-sex couples or their families or on the basis of sexual orientation, gender identity, or gender expression; or

3. creates an exemption to antidiscrimination laws in order to permit discrimination against same-sex couples or their families or on the basis of sexual orientation, gender identity, or gender expression. In addition, the law prohibits California from approving a request for state-funded or state-sponsored travel to such a state.

The travel prohibition applies to state agencies, departments, boards, authorities, and commissions, including an agency, department, board, authority, or commission of the University of California, the Board of Regents of the University of California, and the California State University.

The bill, signed into law in September 2016, By Gov. Jerry Brown (pictured above), went into effect January 1, 2017. It was co-sponsored by Equality California and co-authored by Assemblyman Evan Low, who is gay, in response to discriminatory legislation in North Carolina.

Last year, the Tar Heel State created a firestorm of controversy with the passage of House Bill 2, which among other grievances, prevents transgender people from using restrooms that correspond with their gender identity. In response, California joined several states, businesses, entertainers, and sports leagues in a boycott.

"California has said clearly, our taxpayer dollars will not help fund bigotry and hatred," Low stated in a press release. "If other states try and pass similar laws, we will work to stop them. Our zero-tolerance policy says there is no room for discrimination of any kind in California, and AB 1887 ensures that discrimination will not be tolerated beyond our borders."

As a result of AB 1887, any state that passes laws that repeal LGBT protections, attacks the rights of same-sex couples or LGBT families, or creates exemptions for these families in existing antidiscriminatory laws will be added to the list of states subject to the travel ban.

Roy Cooper, the new governor of North Carolina, has vowed to repeal HB 2, although efforts to do so in December failed. Last April in Tennessee, Republican governor Bill Haslam signed House Bill 1840 into law, which allows licensed counselors to turn away LGBT people suffering from mental health issues. That same month, Mississippi Gov. Phil Bryant signed House Bill 1523 into law, which allows businesses, individuals, and religiously affiliated organizations to deny services to LGBT people, single mothers, and others who somehow offend an individual's "sincerely held religious belief."

In March 2016, Kansas Gov. Sam Brownback signed into law legislation that allows student groups at public colleges and universities to engage in discrimination without penalty — as long as the discrimination is rooted in those same "sincerely held religious beliefs."

Low told the GayTies.com that he was "disheartened" to see any states included on the list. "Our state has clearly said our taxpayer dollars will not fund bigotry or hatred," Low said. "If other states try to pass similar laws, we will do everything we can in our power to stop any type of discrimination from happening to Californians. As you know, our zero tolerance policy says there is no room for discrimination of any kind in California and this bill ensures discrimination will not be tolerated of any kind outside our borders." (1/8)
Special Features of GayTies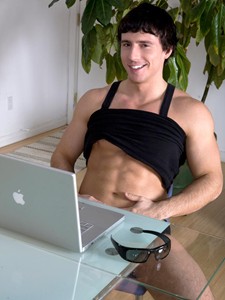 GayTies, A Community Service


GayTies.com, which is a not-for-profit website, is run by disabled Americans. To date, and it has been over 10 years now, no one has gotten paid to work on or manage GayTies.com. In the company plan, no one will ever get paid. In fact, the staff still pays a portion of the expenses to host and operate the site. You might think that is really weird or even untrue. Why would anyone do this you ask, if not for pay?

The creators of this website find a great social value in establishing a sort of web-based, gay community outreach newspaper, some may call it a social network. . Like many newspapers, GayTies has an up to the minute gay news section, a featured story, Personal Ads, a game or comic section (including Fun with Captions and dirty word crossword puzzles as well as a unique photos puzzle THEY designed), and an entertainment section. In addition to those common features, GayTies.com has a live chat room, a Video Library of nearly 3,000 gay clips and videos (and growing), a Photo Gallery of 0ver 20,000 naked mens photos (and growing), and some unique features such as daily GAY horoscopes, Lucky Numbers, tons of searchable profiles, and ORIGINAL erotic stories.

AND … here is a biggie, GayTies.com has a real customer support staff that will assist you usually within 12 hours to answer your questions or help you use the website. Wow! That is amazing. All this for free. When they say free, they mean anyone who joins (with a proper email address) has access to 90 percent of the entire website content. They only offer some videos and some photos for a low cost to help pay for the maintenance of the site. GayTies may be free to you, but it is not free to those who run it and manage it and add improvements to it

Why doesn't GayTies get income from ads and re-directs to other paid sites, like every other gay website that features sexy videos?

It's very simple. They hate the way those other sites operate. When you go to a site that says "FREE" and you click on something FREE, it takes you to another site that is pay only. They HATE that, don't you? GayTies.com accepts no advertising. There are no sneaky re-directs to other sites, no re-directs at all, there are no cookies to misuse and abuse their members, there is no selling or exchanging of members' contact info. No tricks.

Let me demonstrate the difference with GayTies and other site, in another way. Almost all gay website out there are either gay videos, or gay porn stories or gay news. BUT as far as I can tell, GayTies is the ONLY website has all 3 of these features. PLUS … live chat rooms, games, personal ads and profiles to search. BTW, the most popular gay videos and photos are guys naked in public. As for our gay porn stories, we have everything form sex and romance to a world of kink and leather,. That is another difference, other gay site are either main stream gay or all kink. Gayties.com has both.

A lot of our members are shut-ins or guys who are deep in the closet who need community information and some comfort and support. I know this may sound like bullshit, but some people in the world want to provide a service. In this case, an important service that delivers comforting entertainment, up-to-date news, great videos and photos, and a vehicle to meet other gay and bi men in person or just on the internet in chat.

Who are these charitable guys who created and operate this site?

They chose to remain anonymous because they do not want to over showdown their humanitarian outreach to the gay and bisexual community. But I can tell you that these men have worked for decades as volunteers in the gay community, many years assisting people with AIDS, working on improving relationships with police, One of these men is responsible for establishing and operating an anti-gay violence hot line, and in general, working to secure full right to the LGBT community. I know almost all private adult websites are probably big companies that spam everyone, trick them, plaster their sites with misleading advertising as well as awful and annoying re-directs. Gayties.com has it organizational model centered on establishing a valuable service. A service that is safe and private, run by a few guys who want to give back to the community. It's a service that is entertaining and informative; a service that is largely free, and hopefully soon, self-sustaining.

GayTies staff wants to thank those many members for their long term support. If you would also like to help, please buy an upgraded membership, and/or give a donation, or help promote GayTies.com on other website and forums and blogs. We need more members to post links back to GayTies.com on such site as Facebook and Twitter, Reddit and whatever other gay-friendly site you come across. Thank you all for your support!

Tomorrow will begin another new Kinksville story, don't miss it. Upgrade today to read the full story sections starting now. Read, view and participant in the many things regular members cannot.

Copyright 2015 GayTies.com. These articles are displayed for only 24 hours, and are reposted only once every two months. So login every day so you don't miss a one of them!