Welcome to GayTies.com where membership is free.
Videos! Videos! Videos! Welcome to the most unique Gay Networking website! It' free to join. Connect with gay men all around the world including your own city. Search 100,000 profiles. Go into live chat! Read gay-oriented articles, stories and gay daily news. Seek out someone to date or just to be your friend. 150,000 sexy male photos and videos. Read & post personal ads. The gay world is wonderful!

No credit card required to join. So click here to join for free
GayTies News for September 24, 2018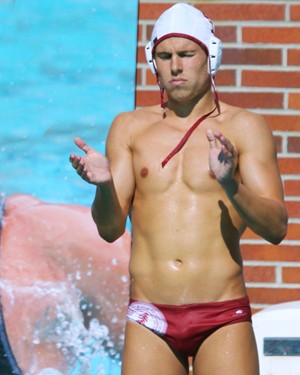 Log-in to see all our wonderful content: Great videos and photos, informative news and stories, fun chat and personal ads too.
Article of the Week
This DJ Is Challenging Singapore's Gay Sex Ban
This will be the first case brought against the archaic law since 2014.
A tide of change is lapping at the shores of southern Asia. The decriminalizing of gay sex in India last week has galvanized people in the region to take more strides towards equality, with the newest push coming from a DJ in Singapore.
Johnson Ong, whose stage name is DJ Big Kid, is challenging Section 377A of Singapore's law that states that incidents of "gross indecency" between men are punishable by up to two years in prison. The law, similar to India's former edict, is a remnant of British colonial rule.
Ong's case is the first one brought against the homophobic law since 2014. Though authorities have promised not to enforce that section of the country's law, officials have been reluctant to remove it outright because of the country's strong conservative presence.
"I am considered a criminal in the eyes of the law and that is an emotional and psychological burden that I carry around as I go through life that no heterosexual Singaporean has to," said Ong to GayTies.com.
Ong plans to present evidence that shows "sexual orientation is unchangeable or suppressible at unacceptable personal cost" in court, with a pre-trial conference set for September 25. Petitions have been started both for and against repealing the law, with those in favor of keeping the homophobic rule in place having around three times as many signatures. (Pub 9/20)
0 comment(s) posted so far. Add yours.
Special Features of GayTies
Our Wonderful Videos
There are sites that show standard gay videos. Those gay clips, on those sites can be very repetitive and boring. But on GayTies we specialize in all the international amateur videos we can find that catch guys naked in public or in a locker room or shower room when a team is celebrating a big win. We love all the videos that are caught on private cell phones and planted hidden cams where naked men are caught in public or private events, especially doing some very silly stuff.

Some of the topics you will see are nude men pranked to run around the block naked or run through the campus quad nude. Guys naked in public is a very favorite topic on GayTies.com. Some of these hunky guys had to get drunk to expose themselves. And of course, we have vids on naturally nude guys, nude massages, doctors' examine, sports videos where uniforms get actually ripped off and are shown on broadcast TV. Many times there is a streaker who strips naked and runs around the field. When they show this on TV news, (if they show it) they blur out the guys private parts. WE NEVER BLUR OUT PRIVATE PARTS on gay videos.

Oh yes, we also have kink videos. OK, it's not for everyone, but we have guys in bondage, leather masters and slaves are popular subjects, muscle men posing in G-strings, nude surfers and swimmers, practical jokes that leave the "victim" stripped naked, and we can't forget the popular streakers who surprisingly show up everywhere.

Do you know GayTies.com has nearly 3,000 of these types of videos running from short clips to full length videos. (Just to sneak this in, we have over 20,000 naked mens photos too.)

Nearly 80 percent are free with the basic membership. And the basic membership is free also. We don't even ask for a credit card because you don't need one. You just need to be a legal adult and complete a short sign-up form, … AND … THAT IS TI!