Welcome to GayTies.com where membership is free.
Videos! Videos! Videos! – BUT NO annoying re-directs, NO silly female images, NO junk videos of ugly, silly guys. NO tricks that divert you to pay sites! Yes, welcome to the most unique SAFE USA-based, curated Gay Networking website! It' free to join. And FREE video chat, FREE photos. FREE Profile search. FREE erotic stories, games, news, and articles. Join 100,000 people and have a blast.
No credit card required to join. So click here to join for free
GayTies News for September 22, 2020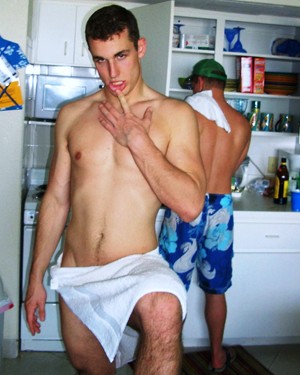 Log-in to see all our wonderful content: Great videos and photos, informative news and stories, fun chat and personal ads too.
Article of the Week
Ratched Star Charlie Carver Doesn't Regret Coming Out — Not One Bit
When The Boys in the Band first premiered off-Broadway in 1968, it created a new genre of queer storytelling. Through the decades, while LGBTQ+ audiences have debated its themes — mainly its unapologetic portrayal of relationships and the self-hatred among gay and bisexual men during that era — its relevance to history cannot be overstated.
The show revived on Broadway in 2018 on its 50th anniversary, directed by Joe Mantello and starring Jim Parsons, Zachary Quinto, Andrew Rannells, Matt Bomer, Robin de Jesus, Tuc Watkins, Michael Benjamin Washington, Brian Hutchison, and Charlie Carver.
Now all the Broadway cast members have returned to their roles in a new Netflix adaptation of the Mart Crowley play, also helmed by Mantello. The film premieres September 30.
When we first see Carver in the film (he plays the hunky hustler Cowboy), he's sucking on a lollipop on a street corner in New York City's Times Square. The story is set in the late 1960s, when being gay was frowned upon by mainstream society. It was not until 1973, five years after the play premiered, that the American Psychiatric Association removed homosexuality from its list of mental disorders.
Carver, who also stars in the upcoming The Batman alongside Robert Pattinson and Zoë Kravitz, and in Netflix's Ratched alongside Sarah Paulson, Cynthia Nixon, and Judy Davis, recently sat down with The Advocate during a heat wave in Los Angeles to talk about how this year is one of the scariest but also the most rewarding yet.
"It's really the first time in 13 years that I have known the phone wasn't going to ring regarding work, because everything was so shut down," Carver says of the pandemic.
Both of Carver Netflix projects were produced by Ryan Murphy, one of the figures most responsible for advancing LGBTQ+ storytelling in television. The 32-year-old actor, who came out as gay in 2016 in a series of posts on Instagram, is proud to be part of this history.
"The feeling is just one of relief. And one of hope," he says of being part of this company of men, all of whom are trailblazers in their own right in Hollywood. "There's so much more to do in terms of representation for LGBT folks, for people of color, I mean, what have you, on [and] off camera. But I feel a sense of hope and excitement about my own career and the careers of some of my peers, that the sexuality of a character isn't necessarily what's in the foreground or what's completely backgrounded anymore. It's just one aspect of who they are. That's the kind of relationship I have with my own sexuality, my own self-identity, and to feel that reflected somehow makes me feel like I get to relax or become or recover a fuller sense of self both on camera and in my own life."
"I've felt this sort of sense of relaxing into who I am," he adds. "Not necessarily because of the work … but because things feel like they're shifting."
Of coming out in 2016, the actor says he's "intensely grateful" for the positive response he received from fans. "I didn't know what would happen," he shares. "To have kind of other champions in this business who gave me a chance, Ryan Murphy being one of them, they saw something in me and they let me be a part of it. Then opportunities led to other opportunities … I started kind of stepping into myself, and I believe when you do that, doors open."
Turning a successful play into a fully formed film isn't easy, but Carver says that the kinship he had with the cast made filming The Boys in the Band more intimate and collaborative. Still, it didn't come without challenges.
"One of the biggest things was that we didn't have an audience and therefore didn't have any laughs to play off of," he remembers. "And as a largely kind of comedic character, you know, a lot of my timing onstage was dictated by the energy exchange that was happening between me and the audience. And so to not have that and to be on a very quiet soundstage, all you really have to trust is the truth."
"It's not that you do less," he explains of executing his performance, "but you trust that you have the specific relationships to statements or history or whatever is happening in front of you. That was, for the first couple days of shooting, something to get used to. But what was really special about it too was that … I could watch [other] performances I've seen hundreds of times onstage. ... We all got to cheer each other on because we were seeing how what we created in New York was not only getting another life, but so completely different. So completely different. And that was very exciting and encouraging to get to see in real time."
While the LGBTQ+ community has come a long way since 1968, there are still themes in the play that are relatable and remain true today. "Some awful stuff happens in the play, and these characters are dealing with pretty difficult circumstances. Being gay in New York City in 1968 was awful," he explains. "If you risked being visible in any kind of way, you risk being arrested or named in the paper or completely rejected by society at large.
So, I don't want to minimize that at all, but there is a sort of quintessential queer spirit in [the film]. I've definitely had friends over with too much alcohol around and the shade starts getting thrown. And it's very funny, but it's very barbed, and sometimes it can go too far. But it's also this level of play and intimacy that I think is particular to the gay male experience, all of it, and so to see that from 50 years ago and have it feel so immediate is really heartening. It gives you a sense of something that endures."(pub 9/19)
Special Features of GayTies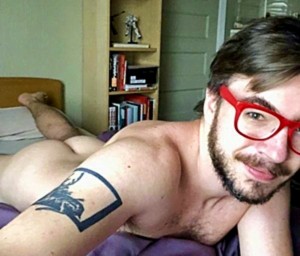 322
The Purpose of GayTies.com


GayTies.com, which is a not-for-profit website, is run by disabled Americans. Since its creation in 2006, no staff has gotten paid to work on or manage GayTies.com. In the company plan, no one will ever get paid. In fact, the staff still pays a portion of the expenses to host and operate the site. Money is needed to paid the contracted costs such as hosting, advertising, improvements, and repairs. This is why we have a few BONUS features, to help meet this costs. You might think that is really weird or even untrue. Why would anyone do this you ask, if not for pay?

The creators of this website find a great social value in establishing a sort of web-based, gay community outreach newspaper. Like many newspapers, GayTies has an up to the minute news section, a featured story, Personal Ads, a game or comic section (including Fun with Captions and dirty word crossword puzzles as well as a unique photos puzzle THEY designed), and an entertainment section. In addition to those common features, GayTies.com has a live chat room, a Video Library of over 5,000 videos (and growing), a Photo Gallery of 0ver 30,000 male photos (and growing), and some unique features such as daily GAY horoscopes, Lucky Numbers, tons of searchable profiles, and ORIGINAL erotic stories.

AND … here is a biggie, GayTies.com has a real customer support staff that will assist you usually within 12 hours to answer your questions or help you use the website. Wow! That is amazing. All this for free. When they say free, they mean anyone who joins (with a proper email address) has access to 90 percent of the entire website content. They only offer some videos and some photos for a low cost to help pay for the maintenance of the site. GayTies may be free to you, but it is not free to those who run it and manage it and add improvements to it

Why doesn't GayTies get income from ads and re-directs to other paid sites, like every other gay website that features sexy videos?

It's very simple. They hate the way those other sites operate. When you go to a site that says "FREE" and you click on something FREE, it takes you to another site that is for pay only. They HATE that, don't you? GayTies.com accepts no advertising. There are no sneaky re-directs to other sites, no re-directs at all, there are no cookies to misuse and abuse their members, there is no selling or exchanging of members' contact info. No tricks.

A lot of our members are shut-ins or guys who are deep in the closet who need community information and some comfort and support. I know this may sound like bullshit, but some people in the world want to provide a service. In this case, an important service that delivers comforting entertainment, up-to-date news, great videos and photos, and a vehicle to meet other gay and bi men in person or just on the internet in chat.

Who are these charitable guys who created and operate this site?

They chose to remain anonymous because they do not want to over showdown their humanitarian outreach to the gay and bisexual community. But I can tell you that these men have worked for decades as volunteers in the gay community, many years assisting people with AIDS, working on improving relationships with police, One of these men is responsible for establishing and operating an anti-gay violence hotline, and in general, working to secure full right to the LGBT community. I know almost all private adult websites are probably big companies that spam everyone, trick them, plaster their sites with misleading advertising as well as awful and annoying re-directs. Gayties.com has it organizational model centered on establishing a valuable service. A service that is safe and private, run by a few guys who want to give back to the community. It's a service that is entertaining and informative; a service that is largely free, and hopefully soon, self-sustaining.

GayTies staff wants to thank those many members for their long-term support. If you would also like to help, please buy an upgraded membership, and/or give a donation, or help promote GayTies.com on other website and forums and blogs. We need more members to post links back to GayTies.com on such site as Facebook and Twitter, Reddit and whatever other gay-friendly sites you come across. Thank you all for your support!

Tomorrow will begin another new Kinksville story, don't miss it. Upgrade today to read the full story sections starting now. Read, view and participant in the many things regular members cannot.