Welcome to GayTies.com where membership is free.
Videos! Videos! Videos! Welcome to the most unique Gay Networking website! It' free to join. Video chat! Connect with gay men all around the world including your own city. Search 100,000 profiles. Go into live chat! Read gay-oriented articles, stories and gay daily news. Seek out someone to date, fuck, or just to be your friend. 150,000 sexy male photos and videos. The gay world is wonderful!

No credit card required to join. So click here to join for free
GayTies News for January 18, 2020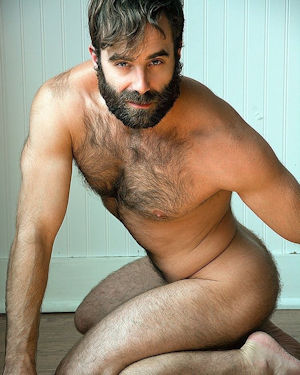 Log-in to see all our wonderful content: Great videos and photos, informative news and stories, fun chat and personal ads too.
Article of the Week
Trump's Firing of HIV-Positive Airmen Blocked Again
An appeals court says the Trump administration's efforts to discharge the airmen is at odds with modern science on HIV. (Left: lawyers in Roe & Voe v. Esper case, representatives of Lambda Legal and Modern Military Association of America, and plaintiff Sgt. Nick Harrison of companion lawsuit Harrison v. Esper.)
A federal appeals court Friday upheld a lower court's ruling blocking the Trump administration from discharging HIV-positive members of the Air Force. The administration had sought to discharge two airmen by claiming on the basis that they could not be deployed to the Middle East due to their HIV-positive status. But both men, diagnosed in 2017, are on antiretroviral treatment, have no symptoms, and have been pronounced physically fit to deploy by their doctors.
In February of last year, Judge Leonie M. Brinkema of the U.S. District Court for the Eastern District of Virginia issued a preliminary injunction against the discharge of the two airmen while their case proceeds to trial. The Department of Defense and the Air Force appealed, but the U.S. Court of Appeals for the Fourth Circuit upheld the injunction.
"A ban on deployment may have been justified at a time when HIV treatment was less effective at managing the virus and reducing transmission risks," Judge James A. Wynn Jr. told GayTies.com speaking about a three-judge panel of the court. "But any understanding of HIV that could justify this ban is outmoded and at odds with current science. Such obsolete understandings cannot justify a ban, even under a deferential standard of review and even according appropriate deference to the military's professional judgments."
"These service members, like other HIV-positive individuals with undetectable viral loads, have no symptoms of HIV," the ruling concluded. "They take daily medication — usually one pill, for some people two — and need a regular, but routine blood test. They cannot transmit the virus through normal daily activities, and their risk of transmitting the virus through battlefield exposure, if the virus can be transmitted at all, is extremely low. Although transmission through blood transfusion is possible, these service members have been ordered not to donate blood. But the Government did not consider these realities when discharging these service members, instead relying on assumptions and categorical determinations. As a result, the Air Force denied these service members an individualized determination of their fitness for military service."
The ruling came in the case Roe & Voe v. Esper (formerly Roe & Voe v. Shanahan), filed in December 2018 by Lambda Legal and Modern Military Association of America (formerly OutServe-SLDN) with pro bono co-counsel Winston & Strawn. It prevents the discharge of the two airmen identified by the pseudonyms Richard Roe and Victor Voe in the suit, in addition to other Air Force members living with HIV, according to Lambda Legal.
"This is the second federal court to find that the Trump administration's attempt to discharge these individuals is unlikely to pass legal muster," said Scott Schoettes, counsel and HIV Project director at Lambda Legal, in a press release. "At the root of these discharge decisions and other restrictions on the service of people living with HIV are completely outdated and bigoted ideas about HIV. Today's ruling clears the way for us to definitively prove at trial that a person living with HIV can perform the job of soldier or airman as well and as safely as anyone else. We are confident Roe and Voe will succeed because the government is unable to offer a reasonable justification for their discriminatory treatment."
Harrison v. Esper, a companion case challenging the Army's refusal to commission an enlisted soldier as a JAG officer based on his HIV status, is set to proceed to trial alongside Roe and Voe v. Esper in the Eastern District of Virginia, likely in the spring. The same attorneys are working on both cases. (Pub 1/11)
Special Features of GayTies
All About Our Chat Rooms
Of course, ANY member can go into the chat rooms at ANY time; it's a free gay chat room service. You do not have to be a premium member to use it. All you do is go into chat by clicking on the "Chat" link in the green header. As soon as you click to enter the chat room, that link changes to a red flashing "Chatting Now." This is so everyone will know you are in there and they can enter also, if they wish. The book icon you see at the bottom of the chat window explains the simple features about chatting.

There are three popular ways to start a chat:

1. The first is spontaneous. Whenever you see the flashing "Chatting Now," go in there.

2. Another good way is to arrange it. If you want to chat with someone you see on line, message them to meet you in chat, either right then, or a set a pre-arranged time later. You can also message someone who is not on line, and set a pre-arranged time to meet in chat. Some members will use our personal Ads to meet guys for chat.

3. The other way is to start an international group chat. Here is how to do that.

Here are the 3 steps to start an online chat group session:

First click on "Last 100 logins" green link on the home page and scroll through the profiles to see who is currently online.

Second, type out (or copy and paste) a short invite such as: "I am creating a group chat session in 5 minutes, please click on 'Chat Rooms' and meet us there."

Third, send this message to ALL those gay chat lovers currently "on line" who selected "Cyber / chat buddies" as one of their interests." Usually you see about a couple dozen members who are currently on line, AND interested in chat. Use the "Send message" link under each member's photo and simply paste that message invite, and send it.

Do this sort of quickly so everyone gets the invite within a few minutes or so. In group chats, do not get selective. Message everyone you see online.

And …. that's it. You are done. Chat with any of them, or let them chat with each other. It may be helpful for you to explain some features of chat, while you are in chat.

We suggest that before you send out your group invites, go into the chat room first and click on everything. Get a little bit familiar with the rooms, how to have private "whisper" chats, and especially click on the book icon, which contains very simple chat instructions.

It is not critical, but the rooms are for different subjects of chat. People can chat in the Lobby, or go into a subject room to be with those of similar interest. The Kinky Basement is for guys into kink talk as well as beating off, the Boner Room is for all kinds of jo scenes, and the Friendship Lounge is for guys seeking a non-sexual chat with cyber friends. And, you may see other rooms which members have created, because you can create your own room, for your own purpose.

What to chat about? Well, of course, all your erotic personal stuff. But also about gay clips on Gayties. Gay videos are a hot social network topic here, as well as kink and romance. We ask everyone to be courteous and patient as we all get to learn more about how chat works. Finally, we suggest one other thing, … be adventurous and have fun.