Welcome to GayTies.com where membership is free.
Videos! Videos! Videos! Welcome to the most unique Gay Networking website! It' free to join. Connect with gay men all around the world including your own city. Search 100,000 profiles. Go into live chat! Read gay-oriented articles, stories and gay daily news. Seek out someone to date or just to be your friend. 150,000 sexy male photos and videos. Read & post personal ads. The gay world is wonderful!

No credit card required to join. So click here to join for free
GayTies News for May 24, 2018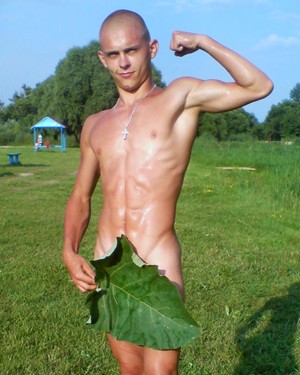 Log-in to see all our wonderful content: Great videos and photos, informative news and stories, fun chat and personal ads too.
Article of the Week
Federal Judge Rules in Favor of Trans Student Gavin Grimm
A federal judge in Virginia today issued a ruling that sided with transgender teen Gavin Grimm, saying his rights under federal law and the U.S. Constitution were violated when his school district prevented him from using the boys' restroom at his high school.
The Gloucester County School Board had asked the U.S. District Court for the Eastern District of Virginia to dismiss the case, but Judge Arenda L. Wright-Allen refused to do so. She ruled that the school board had violated Grimm's rights under Title IX of the Education Amendments of 1972, a federal law banning sex discrimination in education, and the Equal Protection Clause of the Constitution.
The board had no compelling governmental interest in barring Grimm from the boys' restroom, and there were better ways of protecting students' privacy, she added. She ordered lawyers for Grimm and the school district to schedule a settlement conference within 30 days.
This was the case's second round through the district court. Another district judge had sided with the school board in 2015, but the following year the U.S. Court of Appeals for the Fourth Circuit overturned that decision, ruling that under Title IX and the Obama administration's guidance on its application, Grimm had suffered unlawful discrimination. The Obama administration had held that discrimination based on gender identity was a form of sex discrimination, and it issued guidelines saying schools should allow transgender students access to restrooms and changing rooms consistent with their gender identity.
The Supreme Court was set to hear the school board's appeal last year but decided not to after the Trump administration revoked the Obama-era guidelines and adopted a more narrow interpretation of Title IX. It vacated the appeals court ruling and sent the case back to the district court for consideration in the absence of the guidance, meaning it had to be decided based only on the constitutional issues and Title IX, which courts are still free to interpret as they see fit. Wright-Allen endorsed an inclusive view of the law in her ruling today.
Grimm, assigned female at birth, began transitioning in his sophomore year of high school. He used the boys' restroom for almost two months without incident in the early part of the 2014-2015 school year, but after some parents complained, the school board adopted a new policy in December 2014, requiring Grimm to use only a single-stall restroom. This stigmatized Grimm and also caused him physical distress, leading him to sue the school district.
Grimm, who graduated in 2017, welcomed today's ruling. "I feel an incredible sense of relief," he said in a statement issued through the American Civil Liberties Union; the national ACLU and its Virginia affiliate represented him. "After fighting this policy since I was 15 years old, I finally have a court decision saying that what the Gloucester County School Board did to me was wrong and it was against the law. I was determined not to give up because I didn't want any other student to have to suffer the same experience that I had to go through."
"The district court's ruling vindicates what Gavin has been saying from the beginning," added Joshua Block, senior staff attorney with the American Civil Liberties Union's LGBT and HIV Project. "Federal law protects Gavin and other students who are transgender from being stigmatized and excluded from using the same common restrooms that other boys and girls use. These sorts of discriminatory policies do nothing to protect privacy and only serve to harm and humiliate transgender students."
The Human Rights Campaign also praised today's ruling. "No student should feel unsafe at school, regardless of gender identity. Transgender students are covered by Title IX and are entitled to the same rights and protections as every other student," said Sarah Warbelow, HRC legal director, in a press release. "With the Trump-Pence administration's barrage of attacks on LGBTQ people in this country, including children, we are pleased that yet another federal court has reaffirmed legal rights and dignity of transgender people." (Pub 5/22)
0 comment(s) posted so far. Add yours.
Special Features of GayTies
Our Wonderful Videos
There are sites that show standard gay videos. Those gay clips, on those sites can be very repetitive and boring. But on GayTies we specialize in all the international amateur videos we can find that catch guys naked in public or in a locker room or shower room when a team is celebrating a big win. We love all the videos that are caught on private cell phones and planted hidden cams where naked men are caught in public or private events, especially doing some very silly stuff.

Some of the topics you will see are nude men pranked to run around the block naked or run through the campus quad nude. Guys naked in public is a very favorite topic on GayTies.com. Some of these hunky guys had to get drunk to expose themselves. And of course, we have vids on naturally nude guys, nude massages, doctors' examine, sports videos where uniforms get actually ripped off and are shown on broadcast TV. Many times there is a streaker who strips naked and runs around the field. When they show this on TV news, (if they show it) they blur out the guys private parts. WE NEVER BLUR OUT PRIVATE PARTS on gay videos.

Oh yes, we also have kink videos. OK, it's not for everyone, but we have guys in bondage, leather masters and slaves are popular subjects, muscle men posing in G-strings, nude surfers and swimmers, practical jokes that leave the "victim" stripped naked, and we can't forget the popular streakers who surprisingly show up everywhere.

Do you know GayTies.com has nearly 3,000 of these types of videos running from short clips to full length videos. (Just to sneak this in, we have over 20,000 naked mens photos too.)

Nearly 80 percent are free with the basic membership. And the basic membership is free also. We don't even ask for a credit card because you don't need one. You just need to be a legal adult and complete a short sign-up form, … AND … THAT IS TI!