GayTies News for May 16, 2021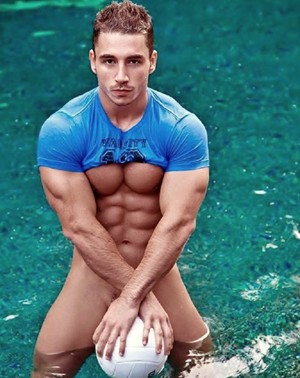 Log-in to see all our wonderful content: Great videos and photos, informative news and stories, fun chat and personal ads too.
Article of the Week
Study: Most Gay and Bi Teen Boys Are Out to Parents
Generation Z teenagers have been more open to family members about their sexual identities than the generations that preceded them. But hurdles still remain.
A record-breaking number of gay and bisexual teenage boys are out to their parents. A new study, published in the Psychology of Sexual Orientation and Gender Diversity journal, shows that 66 percent of those in this demographic (ages 13 to 18) are out to their mothers, while 49 percent are out to their fathers.
This is a marked uptick from older generations. In the 1990s, for example, 40 percent of boys were out to mothers and less than 30 percent were out to fathers, the study noted.
The study polled nearly 1,200 teenage boys attracted to those of the same gender from January 2019 to January 2020 as part of an HIV prevention survey. People born between 1998 and 2018 are classified as Generation Z.
While the findings were encouraging to researchers, lead author David A. Moskowitz, Ph.D., noted there were still hurdles to overcome.
"This study is encouraging in that it shows that many teens, including those under 18 years old, are comfortable with their sexuality," said Moskowitz, an assistant professor of medical social sciences at Northwestern University's Institute for Sexual and Gender Minority Health and Wellbeing. "At the same time, we must be cautious, as the data also point to some of the same barriers and discrimination that previous generations have faced. Work still needs to be done."
To wit, among this demographic, the level of comfort with being out to parents varied based on factors like race, identity, and religion. White participants were more likely to be out than Black participants; gay participants were more likely to be out than bisexual participants; and those who were less religious were more likely to be out than those who were more. (pub 4/11)
Special Features of GayTies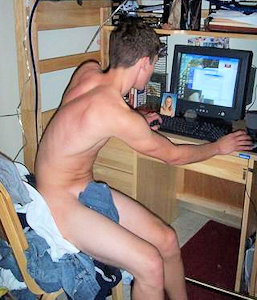 322
Gay Public Sex


GayTies is a free website. It's free to join and over 85 percent of its content is free to all members. Gay videos of group sex, male public nudity, guys naked in public, and naked men in public pix are all part of this exciting website. Online nude men in public, as well as online naked men in public, are favorites on GayTies. Yes, a few items are reserved for those who pay a small fee and we appreciate those members who purchase a paid membership. Even free members get to see more gay s & m videos as well as gay s&m videos. Male kink videos are big on GayTies. However free members can use and enjoy all the basic features of GayTies such as free male massage videos, videos of guys being massaged, male on male massage, also known as m4m massage, and m4m sex videos and photos.

Gay doctors and straight patients are huge like all guys in medical exams many on hidden cameras or spycams. A second popular topic is guys naked on the beach or nude males on the beach. Spycams include those caught naked at the beach. And, gay sex on the beach. All are beach spycam footage of men.

Then there are guys caught sleeping naked and guys sleeping nude on video, also on hidden cameras. Creepy videos of guys sleeping and sneaky video cams are great.

Guys in the locker room are wild. Spycam of guys in locker rooms and guys in showers on spycam. We use a hidden camera in the men's lockerroom and even catch guys having sex in the showers and men having sex in the locker room. So mens locker room spy videos are top picks. Men's showers and lockers are wonderful both for spying and sucking and fucking.

Gay video of kinky sex and guys into gay kink videos and pictures are just fabulous. Men on the edge videos or men on edge videos are wonderful. Forced edging men and men in bondage as well as, s and m bondage and s & m sex are popular too. Then there are the sexy twink videos of twinks having sex and twinks suck dicks, twink fuck ass are eye-popping. Yes, free twink videos online, free gay twink videos online are big hits.

They have the best of free gay videos and free naked in public videos. Naked men in public or guys having sex in public are the best categories of gay videos. Public sex in the park, or gay sex on the street, or just naked in the street can't be beat for gay adult entertainment. But don't forget gay sex orgy videos, gay orgy videos are super.

So you may join GayTies.com, pay nothing, and see 85% of the videos, and nearly 100% of all other content. Other features that free members get are free games and puzzles, free gay news and horoscopes, free member messaging, free profile search, free date match, free sex match, and a biggy, free 24-hour support from our USA staff.