Welcome to GayTies.com where membership is free.
Videos! Videos! Videos! Welcome to the most unique Gay Networking website! It' free to join. Connect with gay men all around the world including your own city. Search 100,000 profiles. Go into live chat! Read gay-oriented articles, stories and gay daily news. Seek out someone to date or just to be your friend. 150,000 sexy male photos and videos. Read & post personal ads. The gay world is wonderful!

No credit card required to join. So click here to join for free
GayTies News for September 25, 2017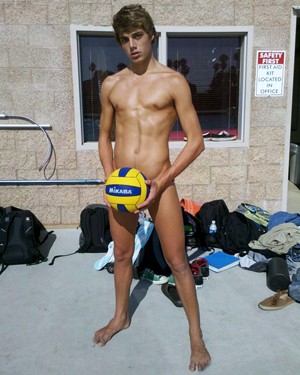 Log-in to see all our wonderful content: Great videos and photos, informative news and stories, fun chat and personal ads too.
Article of the Week
This Bluegrass Concert Is Amplifying Queer And Diverse Artists

Sam Gleaves wants audiences to see one of America's most traditional music genres in a colorful and contemporary light. On Sept. 26, the singer-songwriter will be among a host of performers at "Shout & Shine: A Celebration of Diversity in Bluegrass." Now in its second year, the evening aims to "amplify diverse and underrepresented voices," and will play The Pour House in Raleigh, North Carolina.

Gleaves, who is openly gay, performs with Tyler Hughes (on the left), has previously sought to challenge preconceived notions of bluegrass music. In 2015, the Virginia native released his album, "Ain't We Brothers," which embraced LGBTQ themes. The title track of the album was inspired by Sam Williams, a real-life West Virginia coal miner who was harassed for being gay.

"As a songwriter, I want to tell contemporary stories from Appalachia that show that our place, our people and our culture are complex," he told GayTies. "I will be who I am, openly and honestly, and do my best to support musicians who bring diversity to our community."

Gleaves also hopes the show, which will also feature performances by The Ebony Hillbillies, The Tyler Williams Band and Alice Gerrard, will demonstrate how much diversity can be found outside of America's urban areas. "I think there is a misconception that if you're queer and from a rural place, you must move to an urban place to be accepted and have a good life," he said. "That's not true for everyone."

"Shout & Shine" was created last year as a way for artists to speak out against North Carolina's House Bill 2, the since-repealed "bathroom bill" that barred transgender people from using public restrooms and facilities that corresponded with their gender identity. This year's incarnation will be a similar "call to action" and, if all goes according to plan, "a catalyst for dialogue and growth," according to the show's producer, Justin Hiltner. As such, attendees will be encouraged to get involved with the show's "advocacy organization partners," including Equality NC, Triangle Friends of African American Arts and North Carolina Asian Americans Together.

"Bluegrass festivals, concerts and albums have been my entire life ― I never doubted my place in the music or my claim to it until I came out of the closet. Even in situations without overt discrimination, it's all too easy to feel 'othered' and set apart from such a tight knit community as bluegrass," Hiltner said. "If I can prevent any other person from feeling excluded, from feeling like they need to hide who they are, from feeling like any other place is a better fit for them, I want to accomplish that."

He added that "Shout & Shine" does not intend to "fix a problem" facing the bluegrass community, but is "the beginning of the search for a solution, a search for the people who will stand up and acknowledge the often uncomfortable and problematic past of our music while investing in and shaping its future."

Executive Vice President of the Greater Raleigh Convention and Visitors Bureau Loren Gold echoed those sentiments, telling GayTies, "Raleigh is a thriving Southern capital city that's shaped by the passionate minds of its inclusive and welcoming residents. The mission of this showcase could not align more with that core value of our community."

"Shout & Shine: A Celebration of Diversity on Sept 26, in Bluegrass" plays The Pour House in Raleigh, North Carolina. (Pub 9/24)
0 comment(s) posted so far. Add yours.
Special Features of GayTies
All About Our Chat Rooms
Of course, ANY member can go into the chat rooms at ANY time; it's a free gay chat room service. You do not have to be a premium member to use it. All you do is go into chat by clicking on the "Chat" link in the green header. As soon as you click to enter the chat room, that link changes to a red flashing "Chatting Now." This is so everyone will know you are in there and they can enter also, if they wish. The book icon you see at the bottom of the chat window explains the simple features about chatting.

There are three popular ways to start a chat:

1. The first is spontaneous. Whenever you see the flashing "Chatting Now," go in there.

2. Another good way is to arrange it. If you want to chat with someone you see on line, message them to meet you in chat, either right then, or a set a pre-arranged time later. You can also message someone who is not on line, and set a pre-arranged time to meet in chat. Some members will use our personal Ads to meet guys for chat.

3. The other way is to start an international group chat. Here is how to do that.

Here are the 3 steps to start an online chat group session:

First click on "Last 100 logins" green link on the home page and scroll through the profiles to see who is currently online.

Second, type out (or copy and paste) a short invite such as: "I am creating a group chat session in 5 minutes, please click on 'Chat Rooms' and meet us there."

Third, send this message to ALL those gay chat lovers currently "on line" who selected "Cyber / chat buddies" as one of their interests." Usually you see about a couple dozen members who are currently on line, AND interested in chat. Use the "Send message" link under each member's photo and simply paste that message invite, and send it.

Do this sort of quickly so everyone gets the invite within a few minutes or so. In group chats, do not get selective. Message everyone you see online.

And …. that's it. You are done. Chat with any of them, or let them chat with each other. It may be helpful for you to explain some features of chat, while you are in chat.

We suggest that before you send out your group invites, go into the chat room first and click on everything. Get a little bit familiar with the rooms, how to have private "whisper" chats, and especially click on the book icon, which contains very simple chat instructions.

It is not critical, but the rooms are for different subjects of chat. People can chat in the Lobby, or go into a subject room to be with those of similar interest. The Kinky Basement is for guys into kink talk as well as beating off, the Boner Room is for all kinds of jo scenes, and the Friendship Lounge is for guys seeking a non-sexual chat with cyber friends. And, you may see other rooms which members have created, because you can create your own room, for your own purpose.

What to chat about? Well, of course, all your erotic personal stuff. But also about gay clips on Gayties. Gay videos are a hot social network topic here, as well as kink and romance. We ask everyone to be courteous and patient as we all get to learn more about how chat works. Finally, we suggest one other thing, … be adventurous and have fun.