Welcome to GayTies.com where membership is free.
Videos! Videos! Videos! Welcome to the most unique Gay Networking website! It' free to join. Video chat! Connect with gay men all around the world including your own city. Search 100,000 profiles. Go into live chat! Read gay-oriented articles, stories and gay daily news. Seek out someone to date, fuck, or just to be your friend. 150,000 sexy male photos and videos. The gay world is wonderful!

No credit card required to join. So click here to join for free
Featured Members
GayTies News for June 24, 2019
Going Broadway for Pride

Pride runs strong in Puerto Rico. That goes equally for the LGBTQ community and for the "fuerza Puerto Rico" power that rallied the island after 2017's devastating hurricanes. For this year's Pride Puerto Rico celebra... Show more

Clean Sheets Daily

The season that just closed was notable for the diversity of its shows — from the complex and moving "The Ferryman" to the ridiculous and hilarious "Tootsie." The variety of offerings means that whatever type of sh... Show more

Queer Culture Under Glass

The hotel where Mexican director Lila Avilés' "The Chambermaid" takes place is shot as if it had no exit. Although the film's title character, Eve (Gabriela Cartol), works there willingly, Avilés makes some choices th... Show more

Trans Community Board Member Makes History in Brooklyn

Well over a year ago, out of the blue, I was contacted by Rebecca Klassen, assistant curator of Material Culture at the New-York Historical Society (NYHS). She had been tasked with crafting an exhibition to mark the ... Show more

Abel Cedeno Forgoes Jury Trial

The newest member of Brooklyn's Community Board 9 made history on June 18 when she became the first transgender person to be sworn into the board — and she is also believed to be the first out trans person on any communit... Show more

Gestational Surrogacy Dead for Now in NYS

Twenty-one months after a Bronx classroom fight that left one student dead, another slashed, and a third charged with manslaughter and assault, bullied gay teen Abel Cedeno, who says he used a knife to defend himself again... Show more




Log-in to see all our wonderful content: Great videos and photos, informative news and stories, fun chat and personal ads too.
Article of the Week
LoveLoud 2019 Will Celebrate LGBTQ Youth and Commemorate Stonewall
In June 2018, Dan Reynolds — the frontman of Imagine Dragons — wrapped himself in a glittering rainbow flag on the stage of the LoveLoud Festival in Salt Lake City. There, after hours of musical acts and inspirational speeches from figures like Apple CEO Tim Cook, the rocker ally delivered his own urgent message about the need to protect LGBTQ young people, who are more likely to take their own lives than straight peers due to societal stigma. Dan Reynolds is married to Aja Volkman and has three children with her.
"I don't have anger. This is love," a tearful Reynolds told the crowd of over 30,000 at the Rice-Eccles Stadium, which sits mere miles from the headquarters of the anti-LGBTQ Mormon Church, in which Reynolds was raised. "It's a desire to not lose our youth. We cannot lose anymore."
"We must change our culture," he said to the crowd's cheers. "We must, we must, we must change our culture."
LoveLoud's plea for acceptance reached millions — thanks in part to its sponsor AT&T, which "powered" the festival by live-streaming it on its social media channels. In addition to providing a safe space for LGBTQ young people and their families, the event also raised $1 million for groups benefitting them, including the Trevor Project, Encircle, GLAAD, the Human Rights Campaign, and the Tegan and Sara Foundation, which are all working to make the world a safer place for these kids.
The event, covered in LGBTQ and mainstream outlets alike, may also indeed have helped change the culture. Several U.S. states have banned conversion therapy — the harmful and discredited of the practice of trying to "convert" LGBTQ people to straight — on youth in the past year, bringing the count up to 18. The practice has been shown to double the risk of suicide among those who have undergone it, according to a new report.
Even the Mormon Church has shown some movement in its anti-LGBTQ policies. While the religious group still opposes same-sex marriage, it did overturn its baptism ban on the children of LGBTQ parents earlier this year. The move was met with mixed reactions from activists, but Reynolds saw it as a sign of hope.
"There's a long way to go still, but if you don't recognize steps taken by the [Mormon] community, my leaders, then it doesn't really give people a chance to grow. And that's what we're all about," the singer told The Advocate in a recent interview. "Sometimes that takes patience and it takes recognizing a small step and saying, 'Awesome, let's continue to sit at the table together and move forward.'"
LoveLoud brings this conversation back to the table in Utah on June 29, this time to the USANA Amphitheatre in West Valley City, a suburb of Salt Lake City. The expectations are even higher for this year's event, which coincides with the 50th anniversary of the Stonewall riots and World Pride in New York City.
In this light, Reynolds and organizers are amping up the music and message of this year's event, with the Imagine Dragons singer saying it would be "the most exciting" yet.
"There's a lot of surprises in store," promised Reynolds, who praised the announced list of scheduled headliners, which includes Kesha, Tegan and Sara, Daya, K. Flay, PVRIS, Laura Jane Grace, and alternative rock group AJR.
Hosted by Kalen Allen, the event will also feature speakers and performers Emma González, Lena Waithe, Tyler Glenn, Vincint, Parson James, Gnash, Andy Allo, Aja Volkman, Ty Herndon, Brandon Stansell, Paul Cardall, Miya Folick, Shannon Beveridge, Vivek Shraya, Shamir, and Foreign Figures. Matt Easton — the Brigham Young University valedictorian who came out in his graduation speech — and Charlie Bird — the former BYU mascot Cosmo the Cougar — will also make appearances.
For the first time, the event will have a
Read this full article now
Special Features of GayTies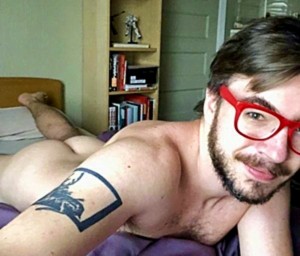 322
The Purpose of GayTies.com


GayTies.com, which is a not-for-profit website, is run by disabled Americans. Since its creation in 2006, no staff has gotten paid to work on or manage GayTies.com. In the company plan, no one will ever get paid. In fact, the staff still pays a portion of the expenses to host and operate the site. Money is needed to paid the contracted costs such as hosting, advertising, improvements, and repairs. This is why we have a few BONUS features, to help meet this costs. You might think that is really weird or even untrue. Why would anyone do this you ask, if not for pay?

The creators of this website find a great social value in establishing a sort of web-based, gay community outreach newspaper. Like many newspapers, GayTies has an up to the minute news section, a featured story, Personal Ads, a game or comic section (including Fun with Captions and dirty word crossword puzzles as well as a unique photos puzzle THEY designed), and an entertainment section. In addition to those common features, GayTies.com has a live chat room, a Video Library of over 5,000 videos (and growing), a Photo Gallery of 0ver 30,000 male photos (and growing), and some unique features such as daily GAY horoscopes, Lucky Numbers, tons of searchable profiles, and ORIGINAL erotic stories.

AND … here is a biggie, GayTies.com has a real customer support staff that will assist you usually within 12 hours to answer your questions or help you use the website. Wow! That is amazing. All this for free. When they say free, they mean anyone who joins (with a proper email address) has access to 90 percent of the entire website content. They only offer some videos and some photos for a low cost to help pay for the maintenance of the site. GayTies may be free to you, but it is not free to those who run it and manage it and add improvements to it

Why doesn't GayTies get income from ads and re-directs to other paid sites, like every other gay website that features sexy videos?

It's very simple. They hate the way those other sites operate. When you go to a site that says "FREE" and you click on something FREE, it takes you to another site that is for pay only. They HATE that, don't you? GayTies.com accepts no advertising. There are no sneaky re-directs to other sites, no re-directs at all, there are no cookies to misuse and abuse their members, there is no selling or exchanging of members' contact info. No tricks.

A lot of our members are shut-ins or guys who are deep in the closet who need community information and some comfort and support. I know this may sound like bullshit, but some people in the world want to provide a service. In this case, an important service that delivers comforting entertainment, up-to-date news, great videos and photos, and a vehicle to meet other gay and bi men in person or just on the internet in chat.

Who are these charitable guys who created and operate this site?

They chose to remain anonymous because they do not want to over showdown their humanitarian outreach to the gay and bisexual community. But I can tell you that these men have worked for decades as volunteers in the gay community, many years assisting people with AIDS, working on improving relationships with police, One of these men is responsible for establishing and operating an anti-gay violence hotline, and in general, working to secure full right to the LGBT community. I know almost all private adult websites are probably big companies that spam everyone, trick them, plaster their sites with misleading advertising as well as awful and annoying re-directs. Gayties.com has it organizational model centered on establishing a valuable service. A service that is safe and private, run by a few guys who want to give back to the community. It's a service that is entertaining and informative; a service that is largely free, and hopefully soon, self-sustaining.

GayTies staff wants to thank those many members for their long-term support. If you would also like to help, please buy an upgraded membership, and/or give a donation, or help promote GayTies.com on other website and forums and blogs. We need more members to post links back to GayTies.com on such site as Facebook and Twitter, Reddit and whatever other gay-friendly sites you come across. Thank you all for your support!

Tomorrow will begin another new Kinksville story, don't miss it. Upgrade today to read the full story sections starting now. Read, view and participant in the many things regular members cannot.