Welcome to GayTies.com where membership is free.
GayTies News for October 19, 2021
Cop Appears in Court After Killing Ex-Girlfriend's New Partner

An off-duty NYPD officer who shot two women on October 13, killing one as part of an apparent love triangle, appeared in court for the first time on October 18 where she answered to a m... Show more

Advocates Say New Mastercard Policy Hurts Sex Workers

Advocates are voicing criticism in response to a new Mastercard policy that they say unfairly targets sex worker communities by imposing stricter regulations on the purchasing of adult ... Show more

Equality New York Honors Kathy Hochul, Carmen Neely

New York Governor Kathy Hochul and Harlem Pride co-founder Carmen Neely were honored by Equality New York, a statewide LGBTQ advocacy organization, during the group's anniversary event ... Show more

New York City Anti-Violence Project Hosts Annual Courage Awards

The New York City Anti-Violence Project (AVP) honored a pair of local leaders at the organization's annual Courage Awards ceremony on October 14. AVP, which works to combat violence thr... Show more

Letitia James Urges Federal Court to Rule in Favor of Trans Athle...

New York Attorney General Letitia James is leading a coalition of 20 attorneys general from across the nation in filing a brief urging the federal courts to toss a lawsuit in Connecticu... Show more

Bi Cop's Harassment Suit Sparks Probe of Greenburgh Police

The Greenburgh Police Department in Westchester County is under investigation after a bisexual police officer there filed a lawsuit alleging ongoing sexual harassment from within the fo... Show more




Log-in to see all our wonderful content: Great videos and photos, informative news and stories, fun chat and personal ads too.
Article of the Week
Tom Daley Says He Will Fight for Olympic Ban on Anti-LGBTQ Countries
The gay gold medalist, and gay-rights supporter, said it was great that so many LGBTQ+ athletes participated in the Tokyo Olympics, more can be done to enact actual change. While collecting the Attitude Sport Award on Thursday, U.K. Olympic gold medalist Tom Daley called out the countries that participate in the Olympics that still persecute LGBTQ people.
Daley said that even with so many out athletes at the recent Tokyo Olympic Games, more can be done for athletes from countries with poor LGBTQ rights records.
"These past Olympic Games there were more out LGBT athletes than at any of the previous Olympics combined, which is a great step forward," Daley said in his acceptance speech. "Yet there are still 10 countries that punish being gay with death that were still allowed to compete at the Olympic Games."
"It's all well and good speaking about those things but I think it's really important to try and create change rather than just highlighting and shining a light on those things," he said.
During the Tokyo Olympics, 10 participating countries allowed for the death penalty against those accused of same-sex relations, including Afghanistan, Iran, Mauritania, Pakistan, Saudi Arabia, and Yemen, according to them.
Daley announced that he would campaign to ensure that countries that criminalize being LGBTQ+ would not be allowed to compete in the next summer games. "I want to make it my mission before the Paris Olympics in 2024 to make it so that the countries that criminalize and make it punishable by death for LGBT people are not allowed to compete at the Olympic Games," he said.
He also said that those countries shouldn't host the games either, and pointed at the upcoming World Cup in Qatar as an example.
"The World Cup coming up in Qatar has extreme rules against LGBT people and women and I think it should not be allowed for a sporting event to host in a country that criminalizes against basic human rights," Daley said. (pub 10/9)
Special Features of GayTies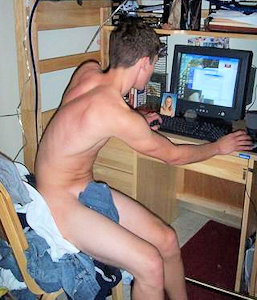 322
Gay Public Sex


GayTies is a free website. It's free to join and over 85 percent of its content is free to all members. Gay videos of group sex, male public nudity, guys naked in public, and naked men in public pix are all part of this exciting website. Online nude men in public, as well as online naked men in public, are favorites on GayTies. Yes, a few items are reserved for those who pay a small fee and we appreciate those members who purchase a paid membership. Even free members get to see more gay s & m videos as well as gay s&m videos. Male kink videos are big on GayTies. However free members can use and enjoy all the basic features of GayTies such as free male massage videos, videos of guys being massaged, male on male massage, also known as m4m massage, and m4m sex videos and photos.

Gay doctors and straight patients are huge like all guys in medical exams many on hidden cameras or spycams. A second popular topic is guys naked on the beach or nude males on the beach. Spycams include those caught naked at the beach. And, gay sex on the beach. All are beach spycam footage of men.

Then there are guys caught sleeping naked and guys sleeping nude on video, also on hidden cameras. Creepy videos of guys sleeping and sneaky video cams are great.

Guys in the locker room are wild. Spycam of guys in locker rooms and guys in showers on spycam. We use a hidden camera in the men's lockerroom and even catch guys having sex in the showers and men having sex in the locker room. So mens locker room spy videos are top picks. Men's showers and lockers are wonderful both for spying and sucking and fucking.

Gay video of kinky sex and guys into gay kink videos and pictures are just fabulous. Men on the edge videos or men on edge videos are wonderful. Forced edging men and men in bondage as well as, s and m bondage and s & m sex are popular too. Then there are the sexy twink videos of twinks having sex and twinks suck dicks, twink fuck ass are eye-popping. Yes, free twink videos online, free gay twink videos online are big hits.

They have the best of free gay videos and free naked in public videos. Naked men in public or guys having sex in public are the best categories of gay videos. Public sex in the park, or gay sex on the street, or just naked in the street can't be beat for gay adult entertainment. But don't forget gay sex orgy videos, gay orgy videos are super.

So you may join GayTies.com, pay nothing, and see 85% of the videos, and nearly 100% of all other content. Other features that free members get are free games and puzzles, free gay news and horoscopes, free member messaging, free profile search, free date match, free sex match, and a biggy, free 24-hour support from our USA staff.