Welcome to GayTies.com where membership is free.
GayTies News for September 20, 2021
Progressive Transgressor: Opera's Committed Anthony Roth Constanz...

Anthony Roth Costanzo may be opera's 'outest' and most articulate star singer. With liberal psychologist academic parents, a past as a Broadway child performer, and with a featured movi... Show more

Federal Court Orders Reinstatement of Discharged Trans Professor

A three-judge panel of the Denver-based US Court of Appeals for the 10th Circuit has overruled a decision by US District Judge Robin J. Cauthron, who had denied reinstatement to a tenur... Show more

Mayor Enshrines NYPD Liaison Role Under Police Commissioner

Mayor Bill de Blasio issued an executive order on September 15 enshrining the NYPD's LGBTQ liaison as a permanent position and shifting its oversight from the chief of department to the... Show more

"Montero" Review: Lil Nas X Introduces Himself for the Second Tim...

Back when reality TV became popular, it was common to hear complaints about celebrities "becoming famous for being famous." What this really meant was that they hadn't proven themselves... Show more

LGBTQ-Friendly Senior Housing Complex Opens on Long Island

Long Island leaders held a ribbon-cutting ceremony celebrating what they described as "America's first suburban" LGBTQ-friendly affordable senior housing complex and LGBTQ community cen... Show more

Men Charged in 2019 Murder of Lesbian Journalist Lyra McKee

Two men have been arrested and charged in connection to the killing of out lesbian journalist Lyra McKee, who was shot to death while covering a riot in Northern Ireland two years ago. ... Show more




Log-in to see all our wonderful content: Great videos and photos, informative news and stories, fun chat and personal ads too.
Article of the Week
Country's Hayden Joseph Honors Tradition (And His Truth) With A Joyous Queer Anthem
,
"Backwoods Bougie" is a song that "plays into country music stereotypes, but also stays true to me," said the Nashville musician. Nashville's Hayden Joseph is out to reimagine the tropes of country music in ways that reflect his authentic self.
The rising singer-songwriter makes a splash with his friends in the video for his new single, "Backwoods Bougie," unveiled earlier this month. Together, the group enjoys the kind of "low-budget good time" that's been depicted in countless country music videos over the years, complete with drinks by a backyard pool.
In this particular version, however, the revelers are raising White Claw spiked seltzers instead of Budweiser. And as suggested by the rainbows printed on their tank tops and swim trunks, this group includes queer men and their allies.
The song was born out of Joseph's frustration with "bro-country" ― loosely defined by Rolling Stone as the "explosion of songs about trucks, beer and women" ― that began to sonically dominate mainstream country around 2010 or so.
"For obvious reasons, I am never going to be able to write to that template and feel remotely authentic," the 27-year-old South Carolina native, who is gay, told HuffPost. "As a form of subtle protest, we crafted a song that plays into country music stereotypes, but also stays true to me. And the result is a ton of fun."
As playful as "Backwoods Bougie" is, Joseph felt the sting of homophobia during its inception. He said that one straight performer had planned to appear in the video before becoming aware of its context. The performer became uncomfortable on set and asked that his scenes be removed in the end because the tone "didn't align with his brand," Joseph said.
Joseph recalled that painful experience in a teary TikTok video that's been viewed nearly 100,000 times since he posted it last month. He's not interested in dragging a fellow artist ― and has never publicly revealed that person's identity ― but wants to remind fans that country music still has a long way to go before true parity for LGBTQ artists is achieved.
"I've written off veiled remarks for years about my appearance, sound and lyrical content," Joseph said. "But this was, unfortunately, a situation where I couldn't do that. I was surprised, though, that this came from an artist several years younger than me, rather than an old-school exec."
"I was upset for a few days but have moved past it," he continued. "I love how the video turned out, and we were able to edit him out of the final cut seamlessly."
"Backwoods Bougie" is Joseph's first new song since his 11-track debut album, "Different," released in February. He plans to continue unveiling new singles and videos for the remaining months of 2021, followed by a sophomore album.
It's a step in the right direction for labels to support their artists after they decide to come out, but another entirely for a major label to sign an out and proud artist. Hayden Joseph, singer-songwriter
Joseph is, of course, grateful that country music has become visibly more diverse, thanks to stars like Brooke Eden and TJ Osborne, both of whom came out as LGBTQ this year. As far as music is concerned, however, he's largely inspired by Taylor Swift and Shania Twain, and is quick to point out the differences between Eden's and Osborne's professional trajectories and his own.
"It's a step in the right direction for labels to support their artists after they decide to come out, but another entirely for a major label to sign an out and proud artist," Joseph said. "I'm hopeful it will happen soon, as I think it will be a nonissue once people have a chance to hear the music."
"Is country ready? Maybe not," he added. "But I'm not ready to quit trying."(pub 9/8)
Special Features of GayTies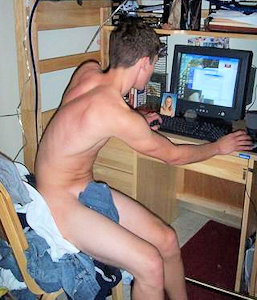 322
Gay Public Sex


GayTies is a free website. It's free to join and over 85 percent of its content is free to all members. Gay videos of group sex, male public nudity, guys naked in public, and naked men in public pix are all part of this exciting website. Online nude men in public, as well as online naked men in public, are favorites on GayTies. Yes, a few items are reserved for those who pay a small fee and we appreciate those members who purchase a paid membership. Even free members get to see more gay s & m videos as well as gay s&m videos. Male kink videos are big on GayTies. However free members can use and enjoy all the basic features of GayTies such as free male massage videos, videos of guys being massaged, male on male massage, also known as m4m massage, and m4m sex videos and photos.

Gay doctors and straight patients are huge like all guys in medical exams many on hidden cameras or spycams. A second popular topic is guys naked on the beach or nude males on the beach. Spycams include those caught naked at the beach. And, gay sex on the beach. All are beach spycam footage of men.

Then there are guys caught sleeping naked and guys sleeping nude on video, also on hidden cameras. Creepy videos of guys sleeping and sneaky video cams are great.

Guys in the locker room are wild. Spycam of guys in locker rooms and guys in showers on spycam. We use a hidden camera in the men's lockerroom and even catch guys having sex in the showers and men having sex in the locker room. So mens locker room spy videos are top picks. Men's showers and lockers are wonderful both for spying and sucking and fucking.

Gay video of kinky sex and guys into gay kink videos and pictures are just fabulous. Men on the edge videos or men on edge videos are wonderful. Forced edging men and men in bondage as well as, s and m bondage and s & m sex are popular too. Then there are the sexy twink videos of twinks having sex and twinks suck dicks, twink fuck ass are eye-popping. Yes, free twink videos online, free gay twink videos online are big hits.

They have the best of free gay videos and free naked in public videos. Naked men in public or guys having sex in public are the best categories of gay videos. Public sex in the park, or gay sex on the street, or just naked in the street can't be beat for gay adult entertainment. But don't forget gay sex orgy videos, gay orgy videos are super.

So you may join GayTies.com, pay nothing, and see 85% of the videos, and nearly 100% of all other content. Other features that free members get are free games and puzzles, free gay news and horoscopes, free member messaging, free profile search, free date match, free sex match, and a biggy, free 24-hour support from our USA staff.